Home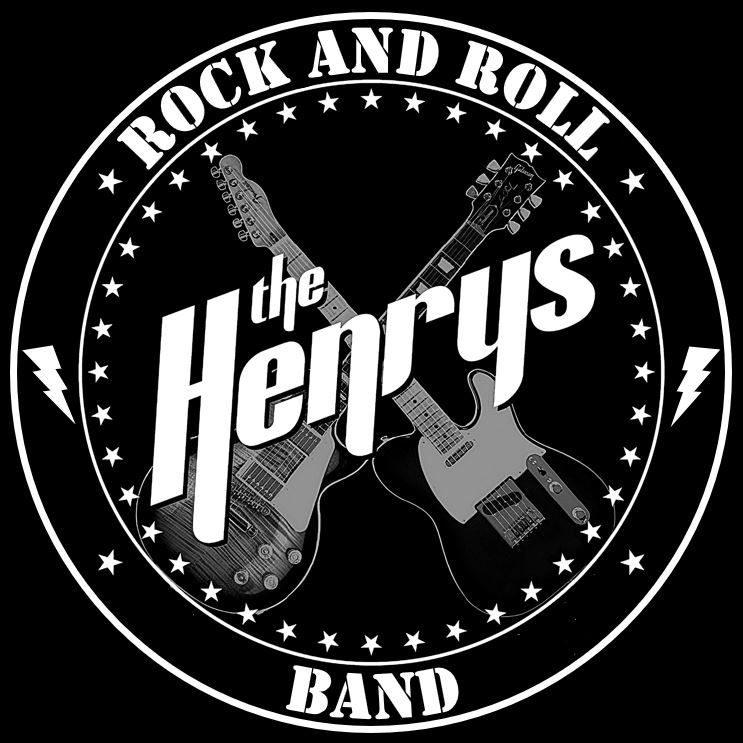 The Henrys
Est. 1993
The Henrys are an American rock & roll band whose music does not fit neatly into a single rock genre. The band is certainly steeped in the Southern and classic rock traditions, but is not shy about straying beyond those boundaries into blues or even pop if that is where the songwriting takes them. But, The Henrys are definitely a rock band through and through, and refer to their brand of music as Raw Dawg Rawk. As such, The Henrys don't mind a rough edge or two on their songs - after all they are first and foremost a band built for live performance. For The Henrys, performing is the most important aspect of what they do. In the studio, their philosophy is that  recordings should capture the energy and spontaneity of a live performance. Be that as it may, live or in a recording, The Henrys always leave their audiences wanting more.
The Henrys are:
RANDY GUYESKA - lead vocals, guitar
TERRY WALLACE - guitar
BRYAN TOLL - bass, vocals
BOO ENGLISH - guitar, vocals
LOREN BATES - drums
TAD HOUGH - keyboards
Latest News
15 November 2023: The Henrys announce the addition of Tad Hough to the band's lineup! Tad assumes the keyboard chair left by our dearly departed brother, Kent Steel. Welcome aboard, Tad!
13 September 2023: The Henrys keyboardist Kent Steel recently passed away. Please keep Kent's wife Gale and his family in your thoughts and prayers.
31 May 2023: The Henrys have been confirmed as a headliner for the first HUGS 24/7 Radio Concert Series event to be held 18 & 19 August, 2023 at the Eleanor Acres Event Center in Lisbon, Ohio! Stay tuned for details!
27 April 2023: The Henrys were interviewed live on-air by DJ Grant of Galaxy 107 FM Radio in Kawerau, New Zealand! You can watch the behind-the-scenes Facebook live broadcast on Facebook here.
13 March 2023: The Henrys performed at world-famous Earl's Hideaway Lounge in Sebastian, Florida on this date. The band had a great time at a wonderful venue with a great crowd! The band can't wait to play there again!
20 February 2023: The Henrys song "Take My Hand" was spotlighted on the Tony Kornheiser Show podcast today! The episode is called "Big Bunny??". Check it out wherever you listen to podcasts, or click the website link above to find it. Tony is a long-time Washington D.C. area sportswriter and co-host of ESPN's PTI Show.