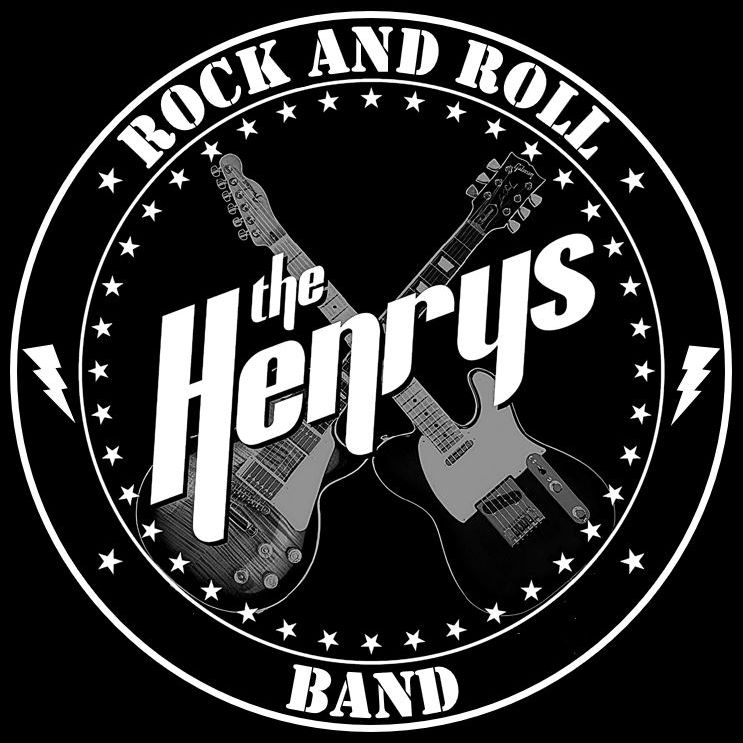 The Henrys
Charlotte, NC
The Henrys are veteran musicians and performers who pair hook-laden original music with solid live performance to leave their audiences always wanting more. The Henrys are currently performing in support of their debut album Cross-Eyed Cat.
Performance Montage (48 Secs)
What They're Saying...
"

...great tunes and great band...really enjoying the music !!!" - Barry Richman (Barry Richman Band, Allman Brothers, John Lee Hooker, Buddy Miles, Eric Johnson, Little Feat, Charlie Daniels Band...)
"

I love me some Henrys. They sure enuff know how to get down!" - Newton Collier (Otis Redding, Sam & Dave)
"

From the first power chord to the last cymbal crash, The Henrys know how to entertain a crowd." - Bruce Brookshire (Doc Holliday)
"

Great songs, great hooks, AND GREAT MUSICIANS!" - Rob Walker (Stillwater)
"

...[Take My Hand] It's a great sing-along song, and well worth a listen, or more!" - George Duchow
"

The Henrys are one of the top three acts we've had [at] our venue. Great Rock and Roll from start to finish!" - Vic Lima (Orange County Choppers Roadhouse; Clearwater, Florida)
"

Almost every band shoot for Georgia Jam Session was memorable. But, ask anyone involved - and the The Henry's shoot stands out. There was alot of... let's call it "energy" (send it to the lab and it comes back rich in testosterone and perspiration) , in the studio and control room that day." - Andrew Ikner
— Georgia Jam Session (television show, Macon, Georgia)
The Henrys Biography
Originally formed in 1993, The Henrys have established a reputation as a high-energy live band with a knack for writing melodic rock and roll songs. While nominally a Southern Rock band, their musical style swings both to the left and right of that label. Some of their songs were seemingly born in a primordial Georgia swamp, while others clearly show their 60's pop rock roots. Vocal and guitar harmonies infuse their music throughout. This band is all about harmony - both vocal and guitar. If the vocal prowess of the Eagles married the guitar theatrics of Thin Lizzy, they would produce The Henrys as their offspring. 
The Henrys are comprised of veteran musicians who have honed their craft to a fine point, having shared the stage over the years with the likes of Dokken, Jefferson Starship, George Thorogood, Golden Earring, Head East, Nantucket, Steve Marriott, Stillwater, Doc Holliday, Ricky Burnett (Grinderswitch), Brothers Brooks, Ronnie Hammond (Atlanta Rhythm Section), Molly Hatchet, Ronnie Montrose, Humble Pie, Marshall Tucker Band, Slaughter, Ken Hensley (Uriah Heap), Artimus Pyle (Lynyrd Skynyrd), Bruce Brookshire (Doc Holliday), Rob Walker (Stillwater), Mother's Finest, Sawyer Brown, Orleans, Survivor, The Kinleys, Creedence Clearwater Revival, 38 Special, Foghat, Overkill, and Nuclear Assault.   
Randy Guyeska provides the sonic "face" for The Henrys, with a distinctive vocal style that is instantly recognizable. Boo English  and Terry Wallace complete a three-guitar juggernaut that soars above the music on the wings of the musical foundation flowing from the keyboards of Kent Steel. Cementing it all together is the rock-solid rhythm section comprised of drummer Loren Bates and bassist Bryan Toll, driving through the center of the pocket like a Mack truck.
The Henrys are currently performing in support of their international debut album, Cross-Eyed Cat, released January 2022.